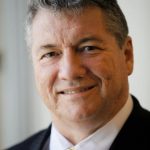 John Della Bosca A.M

Chair
John has extensive experience within the health and mental health sectors, having held such positions as the NSW Minister for Health, Associate Director of the Whitlam Institute (University of Western Sydney), Chairman of Family Drug Support, and served on the boards of Coast and Country Primary Care and Independent Community Living Australia. John also led an important campaign called Every Australian Counts – to increase grassroots support for the introduction of the NDIS – displaying diverse and valuable skills that will be critical to the success of GROW's future strategic plan. John is highly accomplished – having been awarded an Order of Australia in 2020, the PRIA Golden Target Award in 2013 and the Ted Noffs Humanitarian Award in 2001. He completed a PhD in History (2023), after already earning a Masters in Letters with merit in 2010.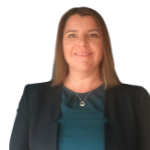 Ina Mullin

Deputy Chair
Ina has over 20 years' experience in stakeholder engagement and communication. She is the inaugural Director of Partnerships and Engagement at the National Suicide Prevention Office after serving as Director, Communication and Engagement at the National Mental Health Commission. Prior to this she held business development, brand management and public relations roles at a variety of NFP suicide prevention and mental health service providers, most recently as National Manager Communication and Public Affairs at Lifeline Australia. Ina holds a Master of Arts in Communication Management, an Executive Master of Business Administration and a Bachelor of Arts (Hons).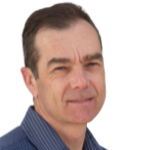 Heath Fereday
Director
Heath has over 10 years of experience in working with the Grow Program and more than 7 years of experience in Program and Consumer Leadership Roles within GROW. Heath was the Chair of the South Australian Branch Program Team (elected peer leaders), a member of the National Program Team and is an active member of the GROW Community and was nominated to the Board by his peers.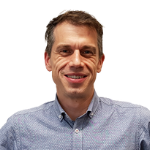 Jeremy Morse
Director
Jeremy is a CPA, with extensive experience in the for-purpose community sector, primarily centred on aged care, disability and mental health support services such as the NDIS. While his work has covered the breadth of accounting and finance functions, his recent focus has been providing reliable advice to Board and Executive decision makers. Alongside his financial leadership roles, he is also a director of an ethical investment company operating in Pakistan. He is a member of the AICD and holds a Master of Accounting from the University of Tasmania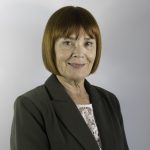 Dr Judith (Judy) Edwards

Director
Judy has a strong commitment to community service and lifelong learning and has qualifications in medicine and public health. Her interests have taken her on a stimulating career path through general practice, politics – where she was the West Australian Minister for the Environment and then the not-for-profit sector, leading a small medical research foundation. She was also involved in the implementation of new mental health laws in WA in 2014. Judy currently chairs an advisory board at Curtin University engaging community and industry and promoting digital transformation. She is involved with several local community services and other organisations and kayaks for relaxation in her spare time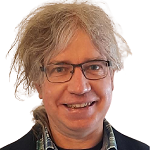 Mark Lacey
Director
Mark is a mental health professional with twenty-six years' experience. He has fought for the recovery of those with mental illness and for systems that routinely provide for that recovery over that time. Mark commenced a Master of Philosophy degree in the field of moral theology in 2022. Mark has been a Grow member for twenty three years, a leader in Grow for sixteen years, and Chair of the Vic-Tas Branch Program Team for four years – from 2017 to 2020 and a member of the National Program Team from 2021 to 2023. Mark is a member of the four-person sub-committee of the NPT charged with leading the consultations to rewrite the Blue Book, Grow Australia's main piece of literature. Mark is a foundation member and current chair of the Insights Mental Health Group Ballarat, 2005 to the present. Mark is also the Consumer Member of the Grampians Region Interim Regional Body created by the 2020 Victorian Royal Commission into Mental Health. Mark brings to Grow his experience in facilitating recovery; in reforming systems so that they promote recovery; skills in IT management, financial and legislative compliance & leadership/management; and a passion for the rights of Australia's indigenous people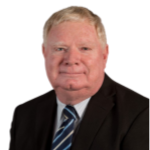 Steve Ryan
Director
Steve has had extensive exposure across the public, superannuation, union and not-for-profit sectors. He has held roles as a secondary school teacher, Queensland Teachers' Union President, a Trustee of the QSuper Board, and a director of QInvest. He is currently the board chair of two Qld Government Statutory Authorities - Health and Wellbeing Qld (HWQ) and the Residential Tenancies Authority of Qld (RTA).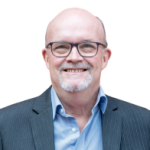 David Butt
NCEO
David is the National CEO of GROW and works with the Board to guide the performance and development of GROW.