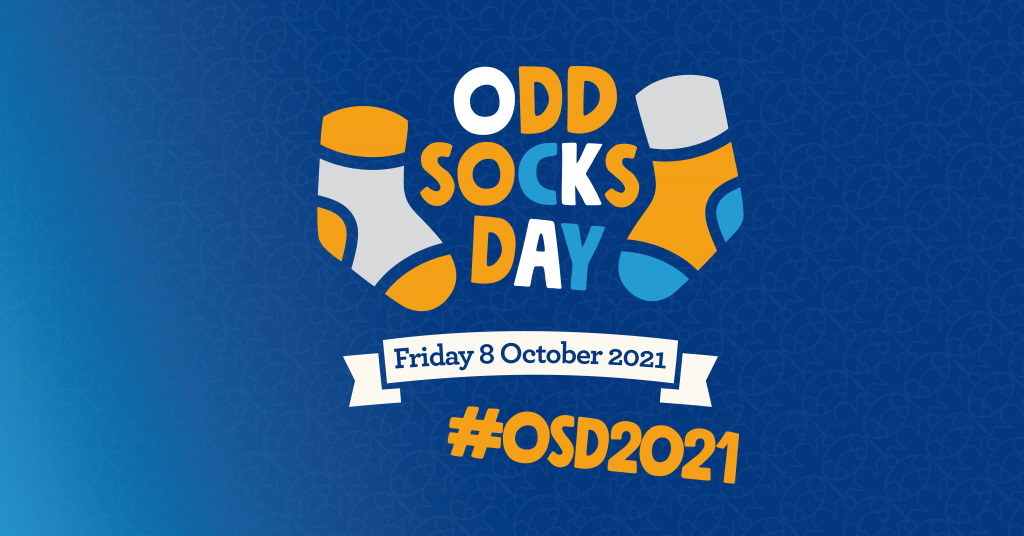 Odd Socks Day
Friday 8 October 2021
That's a wrap for 2021
It's not everyday you get to see the footprints around the country a campaign like
#OSD2021
makes. Thanks to our friends
Sketch Group
it is HUGE!
We want to say THANK YOU to all who participated and shared wonderful pictures wearing your odd socks (including those cute animals pics), enjoying hosting events to talk about it being OK to not be OK, buying/subscribing for a pair of our socks, and stamping out the stigma.
What is Odd Socks Day?
Reducing the stigma of mental ill-health and raising awareness  of this serious issue, while having some fun,  is what Odd Socks Day is all about!
We want to see everyone openly discuss mental ill-health issues, just as you would with a physical injury or any other health issue. One in five Australians aged 16-85 experience mental ill-health in any year.
When you wear odd socks you'll be helping GROW raise awareness of mental health issues and help to stamp out the stigma around mental ill-health. By wearing a pair of Odd Socks you're on your way to starting the conversation about mental wellbeing.
Where can I buy some odd socks?
For the first time this year we have launched our own Sock Subscription Service in partnership with Upparel – https://upparel.com.au/grow-subscriptions/ . Our sock subscription service – Sock it to Stigma – has a custom designed pair for each month that contains wisdoms from the Grow Program and makes a great gift idea!
Want to get involved?
Jump online and check out our Facebook page. It's a great way to raise awareness and reduce the stigma of mental health issues and a fun way to help GROW raise funds to continue supporting the community.
JOIN US on 8th October, for our online event that will celebrate all the great work that has been done by GROW and our wonderful volunteers while we continue to have honest discussions about mental health. Register via Eventbrite
Having an event? Download posters and other fun Odd Socks Day stuff here!
Why not host a fundraising event at your school, office or with your friends. Meet up, take a photo and then post it to social media – don't forget to use #OSD2021 so we can find you! By taking part you're reducing the stigma of mental ill-health!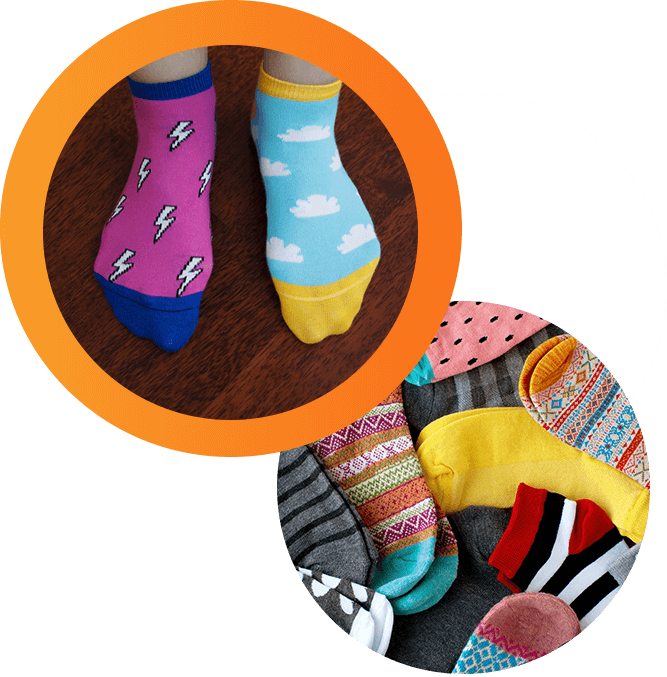 Get social and spread the word!
Help raise awareness of GROW's work and Odd Socks Day by posting on your social media accounts – don't forget to use the hashtag #osd2021
Follow us on Facebook: www.facebook.com/oddsocksau
Not sure what to post?
Why not post a photo of you, wearing your best odd socks! Even your dog or cat can get involved!
If you're still stuck on how to support Odd Socks Day 2021, download some of our social media content here. 
Download posters and other fun Odd Socks Day stuff here!